WHAT WE OFFER
Our Services
International Import I Export
Contrary to air and ocean freight, the rail option offers a unique middle ground which is both fast and affordable. The transit time is about 15 days and caters the option of transporting a wide variety of goods. from flowers to high-tech electrical components. It's the greenest option too, if you're looking to reduce your carbon footprint.
Existing Specialist Setup
Network visibility, from origin door

Loading / protection knowledge
Tracking & Tracing
Dedicated GPS tracking and tracing

Daily Connection with Train Operator
Multimodal Operations between Europe and China
Daily rail connections all over Europe and China with own network & 3rd party solutions

Green logistics
CFS Set-up
Existing long term cooperation with provider

Sophisticated operation process in consolidation
WHAT WE OFFER
Our Services
China-Europe Freight Block Train
From camels to trains: it is the new silk road of rail network. We cooperate with local bureaus to ensure fixed volume and transit time, will maximize your efficiency.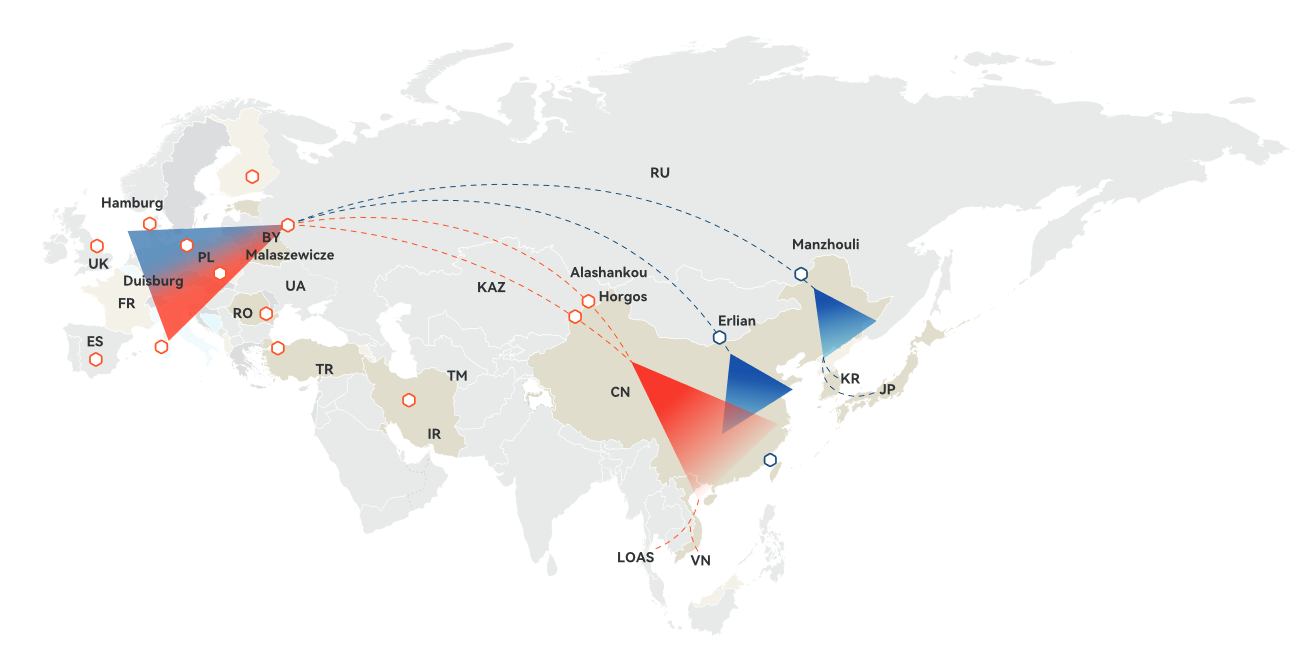 MOOV prizes itself for being at the foreground of logistics innovation. We utilize and cooperate with the Trans-Eurasian railway initiative that combines Europe with China via an extensive railway network. This makes us faster and wider Railway Logistics service provider in China. This 'New Silk Road' has replaced the camels of old with modern trains, and connects Chinese cities such as Xi'an, Yiwu, Wuhan, or Chongqing with European cities such as Duisburg and Hamburg. The renewed Silk Road opens up whole new opportunities for cross-continental logistics.
Knowledge Center
MOOV Train Freight Knowledge